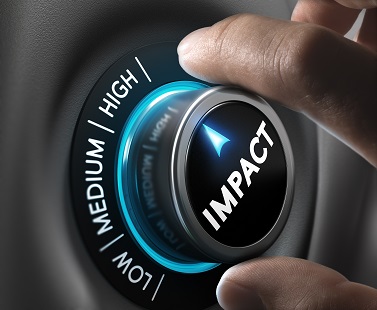 SK Functional Polymer (SKFP) introduces Lotader® 4513T for ABS(*) compounds.
Lotader® 4513T is a reactive terpolymer used to improve ABS properties. The introduction of Lotader® 4513T comes as a cost competitive solution to the ethylene/n-butyl acrylate/carbon monoxide (E/nBA/CO) to improve the chemical resistance, paintability and flexibilization of ABS resins. Lotader® 4513T is a heterogeneous terpolymer produced in a tubular process. This heterogeneity generates a higher melting temperature and an improved dispersion into ABS.
SKFP customers have successfully homologated Lotader® in ABS to replace carbon monoxide ethylene modified-terpolymers (E-BA-CO). As the paintability and the chemical resistance are the key properties of ABS compounds in automotive applications, Lotader® 4513T brings a cost-effective solution to carbon monoxide terpolymers. The high methyl acrylate concentration helps to improve the toughness while maintaining good fluidity. This enables the injection molding of complex shapes.
Typical characteristics of Lotader® 4513T
| | | | |
| --- | --- | --- | --- |
| Characteristics | Value | Unit | Standard |
| Methyl Acrylate content | 24 | %w | FTIR (internal method) |
| MAH content | 0.3% | %w | FTIR (internal method) |
| Melting point | 96 | °C | ISO 11357-3 |
| Melt Index (190°C/2.16kg) | 8 | g/10min | ISO 1133 / ASTM D1238 |
| Glass transition temperature | -17 | °C | DSC (internal method) |
*ABS: acrylonitrile-butadiene-styrene resins