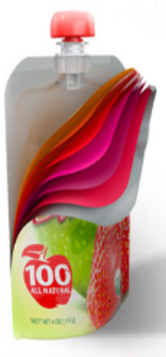 MDO For Monomaterial Packaging
Many packaging pouches are made of several layers made of different materials such as PE, PET, PA, EVOH…. This multimaterial compilation enables to combine the essential properties of each material to obtain high performing packaging. The main drawkack is that multimaterial packages are difficult to recycle.
MDO is a technology more and more used to enhance the properties of an HDPE layer. This is key to enable the substitution bioriented PET or PA layers by an HDPE layer. Once the PET or PA layers have been replaced, all the layer of composites films are ethylene based and can be considered as a monomaterial film, more easily recyclable.
YuzexTM HD8300 is a low flow ultra-high density polyethylene designed to be oriented using the MDO technology into a film that can substitute BOPET films. It can be used in mono or multi-layer in combinatination with SupremeTM 021S to optimize the impact and flex crack resistance of the film.
MDO is used to:
Increase the mechanical resistance;
Enhance gas barrier properties (moisture and oxygen);
Improve the gloss…
In case the MDO film requires also ultra high oxygen barrier properties, a multilayer structure using Evasin™ EVOH sandwiched between Orevac ® can be produced and run through the orientation process. In order to maintain internal film integrity, high performing Orevac tie layers are required.
Contact your SK technical representative for film design details.