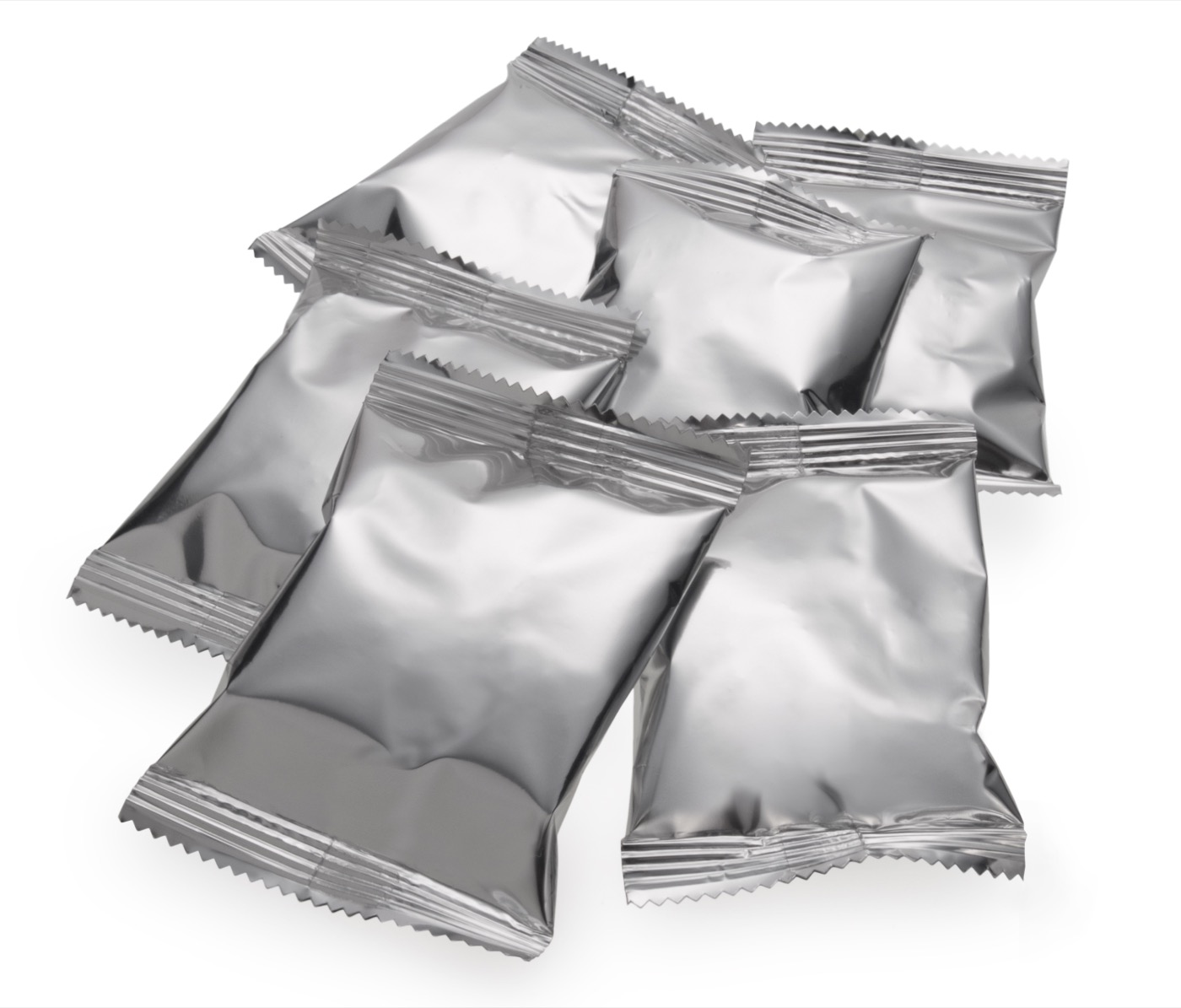 Metal Adhesion Promoters
Metallized BOPP, BOPET and even BOPE flexible films are more and more used for packing snack food. Substitution of aluminum foil with metallized film in food packaging is presently a growing trend for economic and environmental reasons.  SK-FP offers several highly functionalized resin solutions to improve bonding between the plastic film and the metallized layer. All functionalized resin solutions feature a high maleic anhydride grafing level for an effectve metal bonding. Both Orevac® PP and PE are commercially used as metal adhesion promoters.
Typical metallized films are metallized cast PP, cast BOPP and MDO PE.
Orevac® 18341 is a good adhesion promoter in metallized BOPE.