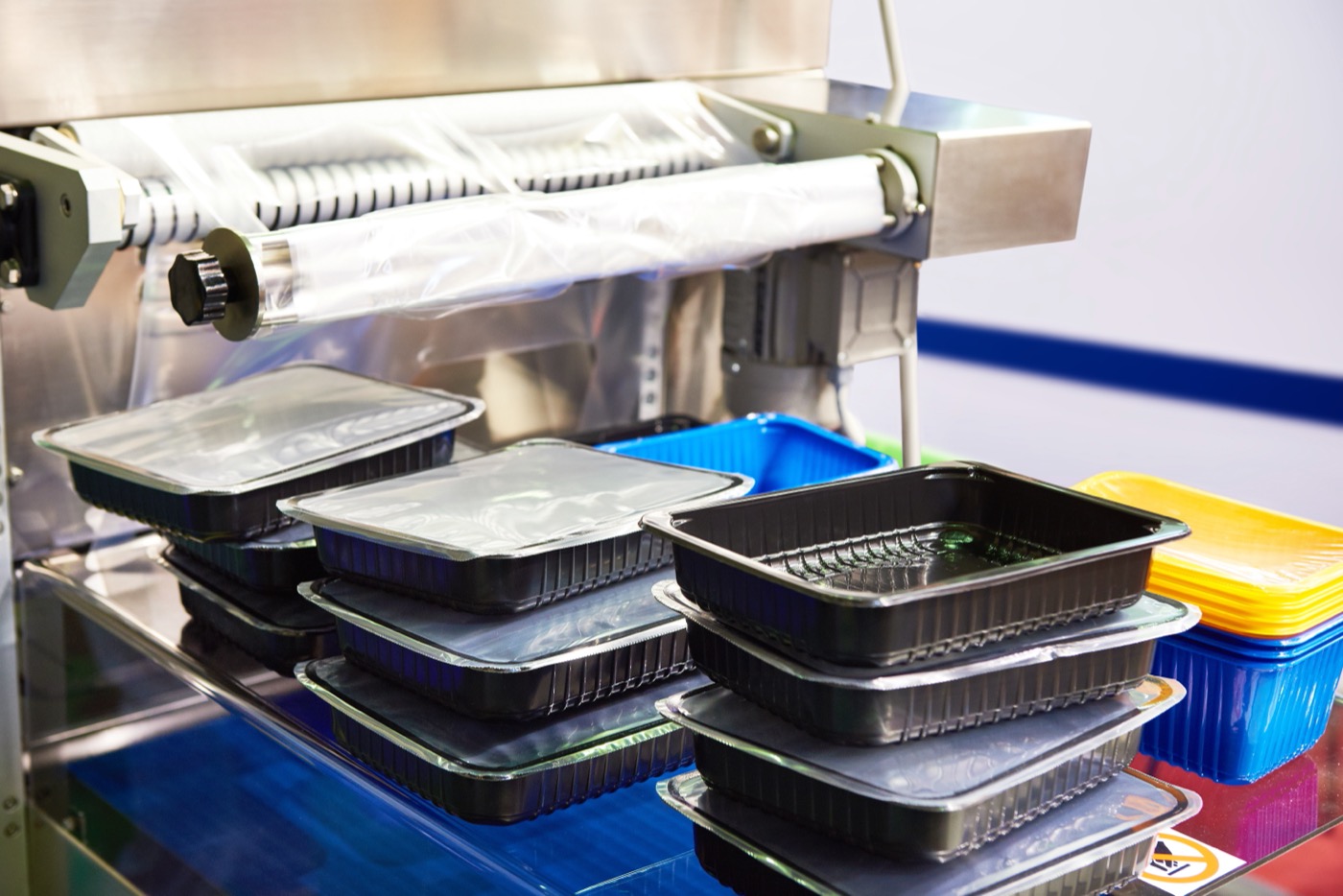 SK Functional Polymer (SK FP) presents a brand new tie resin OREVAC® 18603, suitable for polyester-based flexible and rigid multilayer packaging. OREVAC® 18603 is a maleic anhydride modified ethylene methyl-acrylate (EMA) copolymer resin.
Its high acrylate content gives OREVAC® 18603 outstanding adhesion to miscellaneous substrates like Polyester, PVC or PS. The integration of a maleic anhydride reactivity allows OREVAC® 18603 to form a strong bond to barrier material like Nylon or EVOH. OREVAC® 18603 complies with main food packaging regulations.
In the packaging field, OREVAC® 18603 is currently used as tie resin in co-polyester based lidding film. Such kind of lidding solution is directly sealable onto mono material CPET or APET based container which opens through a so-called burst peel mechanism.
Thanks to its adhesive performances, OREVAC® 18603 is the appropriate tie resin solution to develop shrinkable film and produce lidding film exhibiting drum effect (film with low shrink ratio). It is also the right solution to manufacture polyester shrinkable film on triple or double bubble blown line to pack chunk of meat or cheese (film with high shrink ratio).
OREVAC® 18603 shows outstanding thermal stability. Therefore, it can be extruded several time and be easy recycled. Moreover, thanks to its high compatibility with both polyester and polyethylene, it can be used as compatibiliser in PE/PET blend. Therefore, it can be used as additive in mechanical recycling process. OREVAC® 18603 also fosters APET or CPET recycling and contributes to the circular economy. Indeed, when combined to co-polyester in a multilayer film, OREVAC® 18603 allows developing lidding solution, which is directly seal-able onto mono CPET or mono APET container (jar, tray or cup). Those mono-material based containers are easier to recycle.
OREVAC® 18603 technical datasheets available at: https://sk-fp.com/product-category/orevac/
SK FP, a designer of advanced materials for the packaging industry, has a long experience in developing high performing resin dedicated to the multilayer food packaging. Tie layers, sold under OREVAC® brand name, are covering a wide range of applications. They can be converted through versatile processes, regular co-extrusion processes like sheet, cast, blown. They are also suitable for high demanding multi-bubble co-extrusion process such as triple bubble process. They can be converted by both Form Filled Sealed (FFS) and low Pack processes.