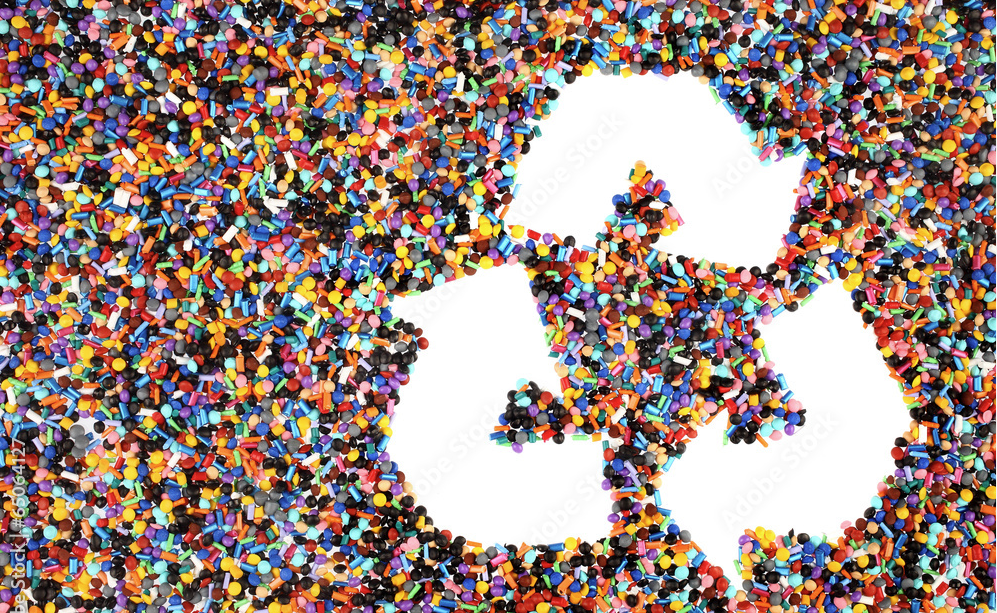 Preliminary consultation from September 11th to November 7th, 2023
Three companies with expertise in waste management and recycling decided to join forces for this project: SUEZ RV France, Loop Industries and SK Geo Centric. SK Functional Polymer (SKFP), a subsidiary of SK Geo Centric, is also part of the consortium. The Parkes project involves the preparation of plastics and recycling by depolymerization of Polyethylene terephtalate (PET) at Saint-Avold in Moselle.
Today, much plastic waste is neither sorted nor recycled. The Parkes project offers a unique, long-term recycling solution thanks to an innovative process developed by Loop Industries involving the depolymerization of polyester plastic waste at low temperature and low pressure. This would represent up to 145,000 tonnes per year of incoming plastics and 70,000 tonnes per year of rPET plastic produced by depolymerization recycling.
The project is thus part of a circular economy approach, proposing a sustainable solution that limits fossil fuel consumption by using existing heating networks and that no petroleum by-products are used to manufacture rPET. We are talking about savings of 360,000 tonnes of CO2 per year compared with the production of petroleum-based virgin PET resin and the incineration of waste used as feedstock. The group is participating in the redevelopment of the region's industrial wasteland and meeting the "zero net artificialisation" objective, by developing a business geared towards ecological transition on land heavily impacted by historical mining activity. These goals contribute to European, national, and regional objectives in terms of waste management and the circular economy, with a target of 100% recycling of single-use plastic packaging by 2025.
To carry out the Parkes project, the three companies are planning to set up in Saint-Avold in Moselle, creating over 200 direct jobs and 1,000 to 1,200 induced jobs. The group, concerned about the public's opinion of the project, is keen to speak directly to local people, which is why it has decided to refer the matter to the National Commission for Public Debate[1]. The latter has decided to organize a preliminary consultation under the French Environmental Code and has appointed Mrs Valérie TROMMETTER and Mr Luc MARTIN as guarantors for this consultation, responsible for ensuring that it runs smoothly. The preliminary consultation will take place from September 11th to November 7th, 2023.
During this period, the public will have the opportunity to obtain information, submit comments and questions, and discuss the project in general terms, using the various tools on offer and during the discussion sessions that will be organized throughout the region. Thierry Dormois, Suez's project director, spoke in various communications channels, notably on France 3 television, 19/20 Lorraine: "Through this preliminary consultation organized under the aegis of the CNDP, we wish to conduct an exemplary process of dialogue with the region, which will enable us to present the project in greater detail to the public, to answer any questions it may raise, and to engage in constructive debate on its desirability and the conditions for its realization."
To find out more about the consultation process, a website has been set up: Concertation Projet Parkes | Site de concertation du projet Parkes (concertation-projet-parkes.fr) You will find all the information you need about the Parkes project and the consultation process. You can also post comments or questions in the public participation section.
The project's organizers:
SK Functional Polymer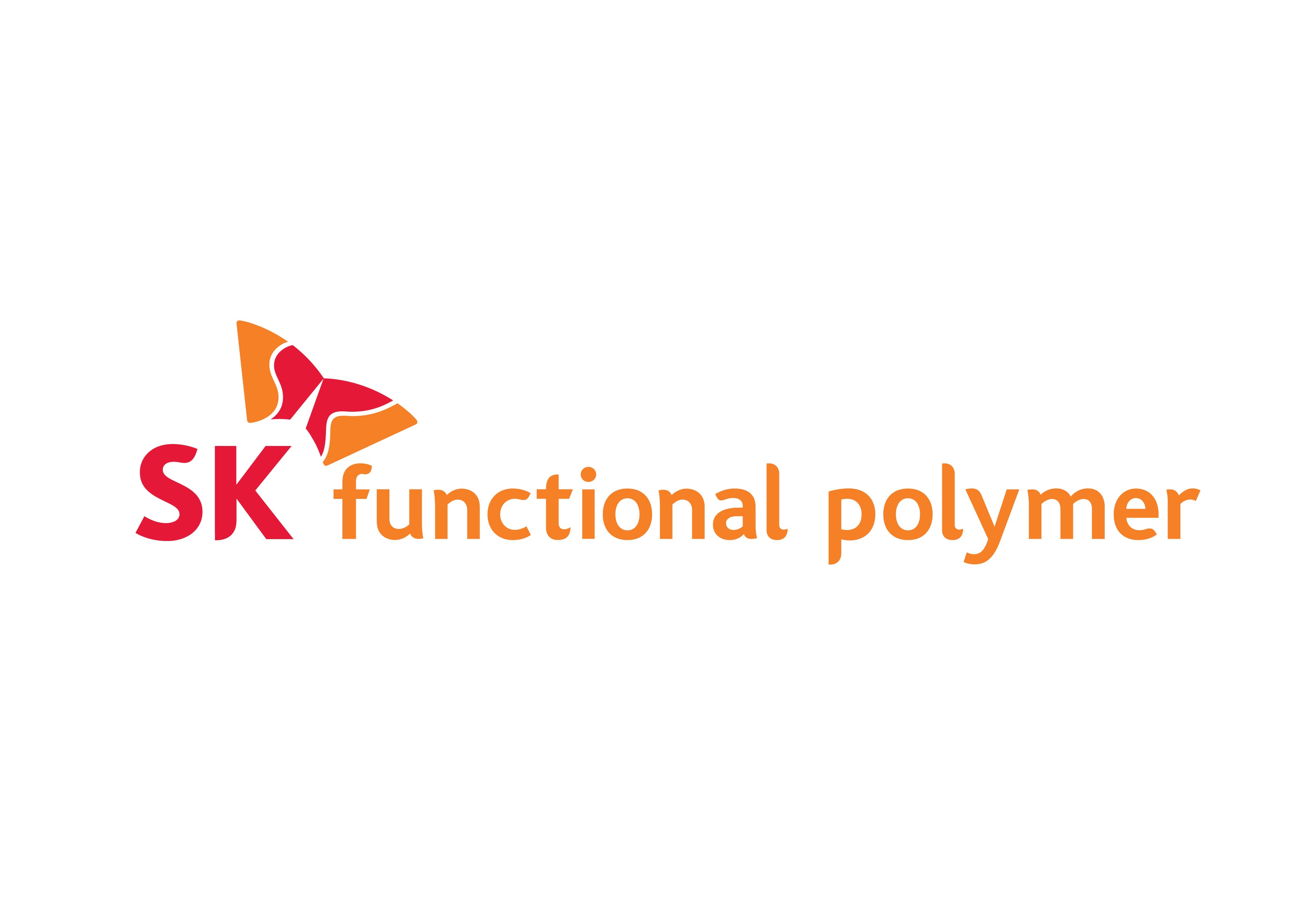 SK Functional Polymer (SKFP) has more than 50 years of experience in the development and supply of specialty polyolefins. SKFP extensive range of specialty resins are suited to a large number of applications in packaging, automotive and construction. These products are produced in three manufacturing facilities in Europe (Balan, Carling and Mont) but are sold globally. More than 90% of its production is sold outside of France, especially in the USA, China, India, Germany and Italy. SKFP materials are marketed under the following brand names:
LOTADER®: reactive ethylene-acrylate maleic anhydride terpolymers and reactive ethylene-acrylate glycidyl methacrylate terpolymers
LOTRYL®: ethylene-acrylate copolymers
EVATANE®: ethylene-vinyl acetate copolymers
OREVAC®: reactive anhydride maleic modified polyolefins.
SUEZ RV France

SUEZ RV France, the French subsidiary of the SUEZ Group specializing in waste recycling and recovery, coordinates the PARKES project consortium.
It specializes in the following activities:
– Collection, sorting, treatment, recycling, and recovery of industrial and household waste.
– Urban and property cleaning.
– Marketing of recycled materials.
SUEZ RV France is present throughout France, with 20,000 employees and sales of 3,700 million euros in 2022. It manages waste collection for almost 18 million inhabitants and treats over 6 million tonnes of household and industrial waste every year.
Loop Industries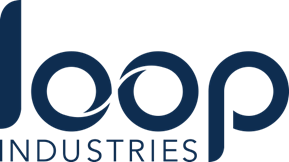 Loop Industries is a Canadian technology company whose mission is to accelerate the transition to sustainable PET and polyester fibers, while reducing dependence on fossil fuels. The company has created an innovative process for recycling PolyEthylene Terephthalate (PET) by low-temperature depolymerization, without the addition of pressure, enabling the transformation of waste PET that is difficult to recycle and of no value, into 100% recycled virgin-grade LoopTM PET resin, which is supplied to global brands operating in the cosmetics, food, toy, fashion, and sports equipment markets, among others.
---
[1] An independent administrative authority created in 1995, National Commission for Public Debate is responsible for guaranteeing the public's right to information and participation in any project likely to have a significant impact on the environment or regional development, whether private or public.