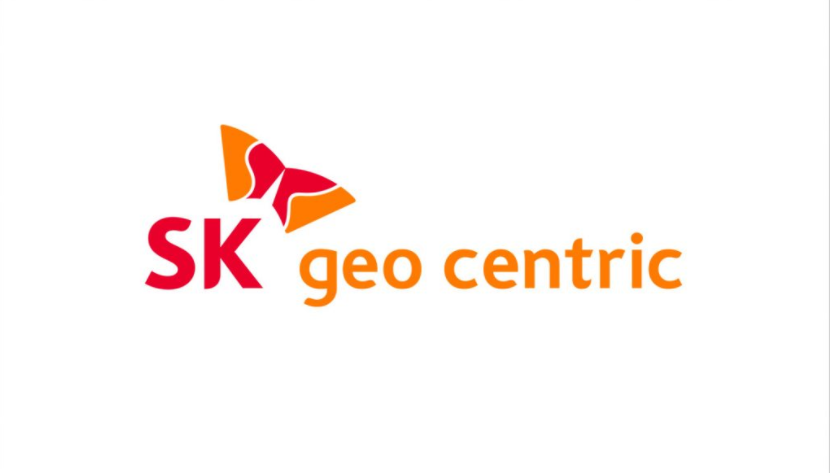 ■ "Deep Change" from its company name to business model under the goal of transforming into a "green company", shaping its financial story
– Rebranding to SK Geo Centric based on their vision of centering around the earth
■ Aims to invest KRW 5 trillion in and outside Korea by 2025 and become the world's largest urban oil field company using plastic waste
– To recycle 900,000 tons of plastic by 2025, and 2.5 million tons by 2027
– Predicts the plastic recycling market will grow to KRW 600 trillion won by 2050, bble to secure profitability
■ Presents a strategy that includes securing next-generation recycling technology, developing the 3R Solution, and expanding eco-friendly materials
■ CEO Na Kyung-soo: "The plastic waste problem could turn into an opportunity," "We will become the world's largest ESG-based green urban oil field company"
SK Geo Centric announced a radical new beginning, and revealed its plans to become the world's largest urban oil field company that will lead the plastic recycling market.
SK Geo Centric was the first to operate the Naphtha Cracking Center (NCC) in Korea in 1972. The new company name was created based on their goal of completely transforming SK Global Chemical, which played a pivotal role in advancing the Korean petrochemical industry, from "carbon to green".
On the 31st , CEO of SK Geo Centric Na Kyung-soo, and other key executives hosted an event called "Brand New Day" to reveal the new corporate identity and a detailed action plan on achieving its financial story to the local and international press.
Securing the title of "world's largest urban oil field company"
"The core direction of SK Geo Centric's financial story is 'geo-centric, eco-friendly innovation'," said CEO Na Kyung-soo. "We will grow into the world's largest urban oilfield company that converts plastic waste back into oil."
CEO Na also stated, "To become the world's largest urban oil field company, SK Geo Centric's primary goal is to secure the facilities and capability to process 900,000 tons of plastic waste per year, which is equal to the company's annual domestic plastic production volume. In addition, we plan to invest approximately KRW 5 trillion domestically and internationally by 2025, including investing in expanding green materials."
Furthermore, SK Geo Centric unveiled plans to recycle 2.5 million tons of plastic per year, either directly or indirectly, which is equal to 100% of the company's annual global plastic production volume. This is 20% of the amount of plastic waste that flows into the ocean every year.
CEO Na stated, "The plastic recycling market will grow by 12% by 2030, and the plastic waste market size is expected to reach KRW 600 trillion by 2050. This implies that there is much room for growth." He emphasized, "In the year 2025, we will create KRW 600 billion in EBITDA from the eco-friendly and recycling sector to offset existing businesses, and also become a completely green company, even from a financial standpoint."
Building a circular economy that takes plastic recycling into consideration
To achieve these goals, SK Geo Centric plans to establish a circular economy for plastic, from plastic production to sorting and recycling plastic waste by ▲ securing next-generation recycling technology, ▲ building a recycling cluster, ▲ developing 3R solutions, and ▲ expanding eco-friendly materials and raw materials.
To secure next-generation plastic recycling technology, the company has signed MOUs with domestic and international partners to promote business cooperation, while developing its own pyrolysis post-processing technology. In particular, based on collaboration with overseas partners that own chemical recycling technologies such as solvent extraction, depolymerization and pyrolysis, which can recycle even contaminated single and composite plastics to secure technologies, joint ventures etablishment, equity investment, etc., the company will expand factories in and outside Korea.
By collaborating with the government and small and medium enterprises throughout the entire process, from collecting and selecting plastic waste to mechanical/chemical recycling, SK Geo Centric will build a recycling cluster that can process polyethylene (PE)/polypropylene (PP), PET, and complex materials.
In addition, SK Geo Centric announced that they are developing a 3R Solution based on ▲ reducing plastic use, ▲ replacing with eco-friendly materials, and ▲ using materials that are easy to recycle to satisfy the customer needs for eco-friendliness while also expanding eco-friendly materials and raw materials.
These eco-friendly materials can improve vehicle fuel efficiency and reduce CO­2 emissions through weight reduction in the case of automobile materials, and are effective in reducing plastic usage while maintaining performance in the case of packaging materials. SK Geo Centric plans to increase its eco-friendly material production capability from 500,000 tons per year to 1.9 million tons per year by 2025. Moreover, it will actively implement bio-oil and pyrolysis oil, which are highly effective at reducing carbon emissions, to reduce their reliance on plastic made from petroleum.
Transforming into a geo-centric business model and rebranding to SK Geo Centric
At Brand New Day event, CEO Na Kyung-soo officially announced, "We have chosen 'SK Geo Centric' as our new corporate name under the will to completely transform from being the first petrochemical company in Korea to becoming the world's largest eco-friendly urban oil field company based on recycling plastic waste, and contribute to the circular economy for plastic and improving eco-friendliness."
SK Geo Centric is the company's first rebranding in 10 years since its spin-off from SK Innovation into a separate corporation named SK Global Chemical to focus on the chemical business in 2011. The new company name will take effect starting from August 31, 2021.
SK Geo Centric combines the words "geo" (meaning "earth") and "centric" (meaning "center"), to convey the company's strong determination to solve the plastic pollution problem while prioritizing the environment. The name demonstrates the company's hope of becoming a pioneer in the sustainable, geo-centric circular economy by focusing all its expertise and technology.
CEO Na revealed, "Chemical companies that best understand the problem with plastic waste are best suited to solve this issue. Therefore, the circular economy business model is most appropriate for SK Geo Centric's Financial Story and a new opportunity for growth." "We will become the world's largest urban oil field company that leads the circular economy of plastic waste and eco-friendly expansion based on ESG management," he added.