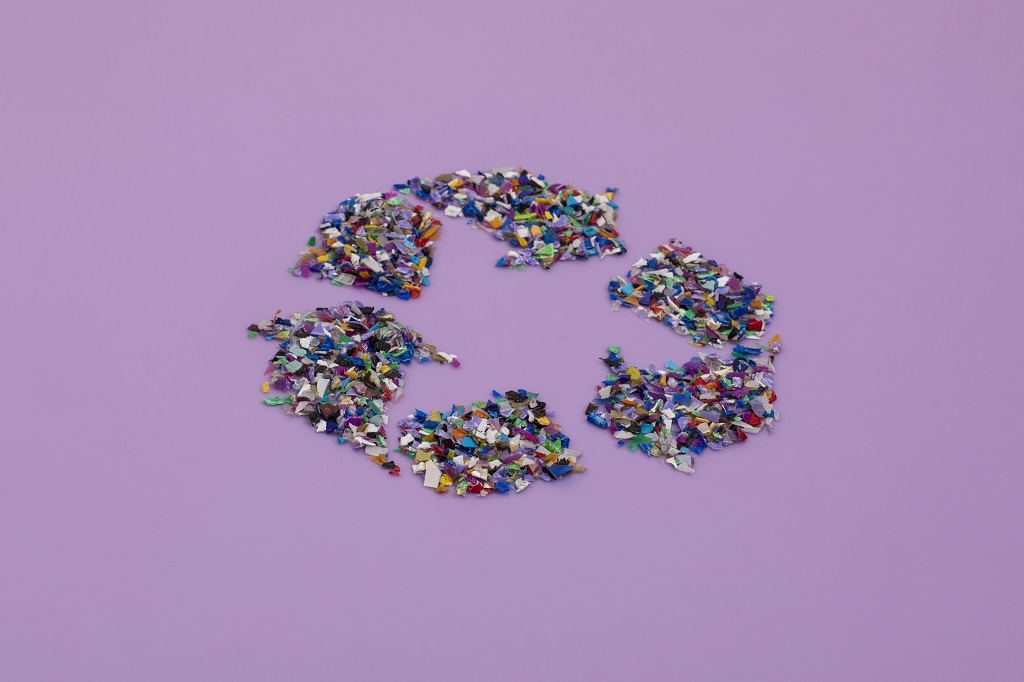 June 23, 2021
SKGC to acquire 10% stake in Loop Industries, a leading innovator in clean technology
To secure depolymerization technology that can recycle waste PET plastic and polyester fiber, and form Joint Venture with exclusivity to commercialize Loop Industries' technology for manufacturing sustainable PET in Asia
CEO of SK Global Chemical: "We'll expand cooperation with global plastic recycling technology providers to take the lead in resolving the global issue of waste plastic."
SK Global Chemical announced today its decision to make a strategic equity investment in Loop Industries, a clean technology innovator, on a mission to accelerate a sustainable plastics economy. The companies intend to partner in a Joint Venture with exclusivity to commercialize Loop's sustainable polyethylene terephthalate ("PET") plastic and polyester fiber manufacturing technology throughout Asia.
With this investment of 56.5 million USD (approx. 63 billion KRW), SK Global Chemical will purchase a total of 4.71 million shares of common stock of Loop Industries, amounting to a 10% stake in the company.
Loop Industries is a Canadian-based NASDAQ-listed company that owns patented depolymerization technology that recycles waste PET plastics and polyester fiber. Loop Industries intends to begin building PET manufacturing facilities in Canada and Europe in the next year.
SKGC has been paying attention to chemical decomposition, a key solution that can fundamentally solve the plastic waste. The company particularly focus on eco-friendly technologies that can maintain the quality of PET even after being recycled repeatedly.
Among chemical decomposition technologies, the depolymerization technology owned by Loop is known as one of the most complex one. Loop's innovative, low-energy depolymerization technology breaks down low and no-value waste PET that would otherwise be sent to landfills or incinerators. Compared to traditional mechanical recycling that can cause degradation in PET quality, Loop's technology causes no degradation in quality or strength, and can be repeated infinitely. This means the waste PET and polyester fibers can be restored to original raw material state, and recycled 100% with the same quality as new products. It is an eco-friendly technology that presents an important solution to address the global waste plastics issue.
SK Global Chemical and Loop Industries intend to form a joint venture next year with exclusivity to commercialize Loop's sustainable PET plastic and polyester fiber manufacturing technology throughout Asia. The two companies plan to begin construction of a production facility that can annually recycle 84,000 tons of waste PET in 2023, then accelerate to process a total of 400,000 tons of waste PET per year by building four production facilities in Asia by 2030.
SK Global Chemical stated, "As more and more countries are strengthening their green policies, global companies' demand to eco-friendly products is increasing. The premium plastic recycling market will more quickly expand, centered on high-quality recycled PETs."
Founder and CEO of Loop Industries Daniel Solomita said, "We are excited to collaborate with SK Global Chemical to commercialize our technology and play a meaningful role together to mitigate the environmental impact of global plastic waste and help consumer brands meet their stated goals for achieving high rates of recycled content in their products."
CEO of SK Global Chemical Na Kyung-soo said, "This investment decision not only secured the depolymerization technology, which is a differentiated plastic recycling technology, to SK Global Chemical, but also laid a foundation to build an eco-friendly plastic cycle in Asia." He added, "We look forward to collaborating closely with Loop Industries, which has great technology competencies in correlation to the plastics recycling category. Furthermore, it is our sincere intention to further expand and add value in the APAC region together with Loop Industries backed by its chemical recycling technology that will work towards realizing a plastic circular economy."
About Loop Industries
Loop Industries(http://www.loopindustries.com) is a technology company whose mission is to accelerate the world's shift toward sustainable PET plastic and polyester fiber and away from our dependence on fossil fuels. Loop owns patented and proprietary technology that depolymerizes no and low-value waste PET plastic and polyester fiber, including plastic bottles and packaging, carpets and textiles of any color, transparency or condition and even ocean plastics that have been degraded by the sun and salt, to its base building blocks (monomers). The monomers are filtered, purified and polymerized to create virgin-quality Loop™ branded PET resin and polyester fiber suitable for use in food-grade packaging, thus enabling our customers to meet their sustainability objectives. Loop Industries is contributing to the global movement towards a circular economy by preventing plastic waste and recovering waste plastic for a more sustainable future for all.
Common shares of Loop Industries are listed on the Nasdaq Global Market under the symbol "LOOP."